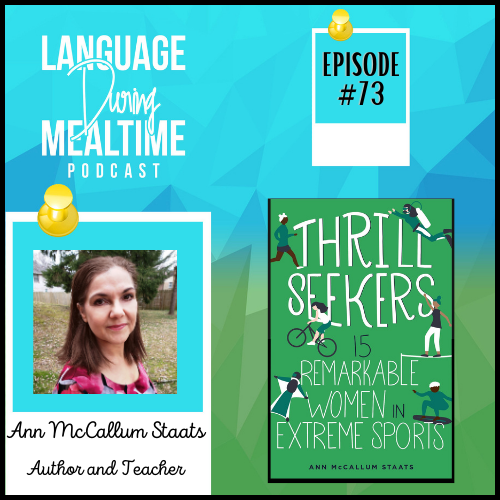 Thill Seekers..15 Remarkable Women in Extreme Sports written by Ann McCallum Staats is a book full of adventure and fascinating stories!
For myself, the topic of extreme sports has always been very interesting for me to learn about. This collection of stories introduces readers to diverse and passionate women who are passionate about sports such as wingsuit flying, skateboarding, cave diving and race car driving. 
The book is organized into five sections which include Maximum Sky, Extreme Ocean, Radical Rides, Epic Ice and Snow and Adrenaline Earth. Within each story include a short biography of the featured person, facts about the specific sports and ways to learn more (e.g. social media accounts including youtube). 
This book is ideal for both home and the classroom. This non-fiction book is perfect for older elementary and middle grade students. I also think that older students and adults would love this book. 
Ann McCallum Staats didn't just learn about the sports, she also experienced them herself! She wanted to get a taste of what it's like be a sky diver like Melanie Curtis. Check out Ann below!